Disrupting the office space market
DFFRNT's user experience research, coupled with years of design knowledge, culminated in the algorithm at the heart of this online office space marketplace.
The client
WorkEverywhere is an early-stage start-up offering a business-to-business online service for property owners and enterprises. When the management team came to DFFRNT, the two products were little more than an idea. The founder, a seasoned commercial real estate executive, recognized the opportunity presented by remote and hybrid work models but needed help to bring it to life.
He previously held a senior position with Knotel, the largest competitor to WeWork in New York.
DFFRNT listened to Shegun Holder's ideas, conducted user experience research and proposed how to make WorkEverywhere a transformational, disruptive service instead of just another online marketplace.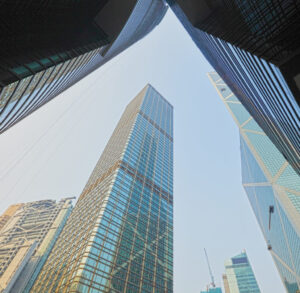 The challenge
This early-stage entrepreneurial business aims to create new digital products for the commercial real estate market, a sector that has few existing online tools.
WorkEverywhere has two products in development. One is OfficeX, which the founder describes as the Airbnb of office space, and Joie, an app which allows individuals to choose unconventional spaces in which to work.
OfficeX enables, at scale, enterprise customers seeking flexibility, choice and experiences to pair with property owners interested in delivering experiences (these may be related to brand, technology, hospitality operator, amenities, community uses). One advantage is that users have consistency across the platform with one relationship manager.
WorkEverywhere's second product, Joie, makes available alternative locations for those who would like to work somewhere other than at home or at an office. Through Joie, people can choose to work in a place that aligns with their interests and personality, perhaps in a cultural space like a botanical garden or local museum. Or perhaps a young parent is seeking coworking space with childcare that allows them to visit with their child during the day.
"I started this conversation as a real estate person and I would talk strictly about bricks and mortar but DFFRNT kept bringing the conversation back to users and intentionally forcing me to think about the real purpose of this product. What is its impact on humans, both the ones making decisions and the ones experiencing the workspace?" 

Shegun Holder
Founder, WorkEverywhere
The solution
For OfficeX, DFFRNT assisted with defining the value proposition. Then, they mapped the customer journey of corporate decision-makers, such as senior executives in human resources, operations and legal departments. The customer journey for these executives takes place both on and off the OfficeX platform because the platform is a sort of marketplace; it does not actually own or deliver the office space. It was essential to make the customer journey frictionless and engender trust because OfficeX is an unknown startup.
According to Holder, WorkEverywhere's founder, the commercial real estate market is not very automated and operates in silos. Drawing on their extensive experience, the team at DFFRNT was able to provide five or six use models focused on removing friction in these types of markets.
The most important element developed by DFFRNT may be the algorithm that matches clients with available space. "The algorithm, how it came about and how it's presented are unique. That was all DFFRNT's work," says Holder.
DFFRNT also recognized that capturing client data and preferences would be valuable for "back-end" functionality and for deepening the relationship with clients.
"I think DFFRNT forced me to get beyond incremental change and really sort of jump ahead to this magical position of transformational innovation. But they also keep it realistic, in terms of how we actually do it," says Holder.
The outcome
DFFRNT assisted with building a prototype and refined the messaging directed at potential investors and clients. The firm also mapped the customer journey of the target market: executives at large enterprises. It was essential to remove the friction that comes with some real estate transactions and make OfficeX and Joie easy-to-use tools for employee wellness.
When it launches, OfficeX will be able to challenge other competitors in the commercial real estate space by offering greater scale and selection than WeWork and Knotel, with more relationship focus than Hubble, LiquidSpace or Instant Offices.
"I know a lot of design firms could claim they focus on the customer and the user, but DFFRNT's willingness to push me to really think about the user of my product and their insistence on research sets this firm apart. They did not just accept what I was saying about the market. They went looking for insights rather than accept my thoughts and my biases as fact."

Shegun Holder
Founder, WorkEverywhere
The Results
Holder envisions OfficeX as the Airbnb of the commercial real estate world. It will enable property owners to deliver flexible office experiences, and enterprise users to choose spaces with the best attributes for their employees.
Joie, on the other hand, is an AI-powered marketplace of underutilized "cultural hubs" for workplaces beyond the office and home. It will allow individuals to choose workplaces that allow connection and community with other like-minded people. For property partners, it opens up a new revenue stream.
"When we talk to people about Joie, it makes their eyes shine and smiles appear on their faces," says Holder. "I think one practical reason is that it's easy to understand. You put yourself in that location and you can sort of imagine yourself there at that moment." Joie uses machine learning and AI to match you with space based on your interests. It learns from your behaviour, follows you when you travel and tries to build in a level of inspiration and discovery.
Primary research
Strategic design
User experience expertise
Customer journey mapping
Get in touch
To discuss how our strategic design services can benefit your organization, contact DFFRNT.