Using one-on-one interviews and an online survey, DFFRNT developed a comprehensive set of member banking personas to guide the development of Servus' digital banking products
The client
Innovation, Science and Economic Development Canada (ISED) has a broad mandate. This federal government department focuses on investment, science, small and medium-sized businesses, sustainable technologies, global trade, and tourism. Within ISED is the Design Centre of Expertise (DCoE), which functions as the user experience team for the department's website, software, interfaces, and tools.
The challenge
In the design field, you can sometimes get myopic about your own design. That's why it is standard practice to have design reviews and invite feedback and critique. With user experience design teams becoming more multi-disciplinary, there may be professionals from other fields of expertise who are unaccustomed to this process.
At ISED, some members of the DCoE team were unfamiliar with the concept of a design review. The organization wanted to make the feedback process more effective. It turned to the experienced designers at DFFRNT to develop a customized process for design review.
As the variety of disciplines and practices under the UX umbrella increases, the need for good review practices becomes greater. People may be outside their specialty in terms of what they're reviewing, or have different design review traditions. If you institute a process for giving and receiving feedback, it can reduce tension within the group.
Dominira Saul
,
DFFRNT
The solution
At DFFRNT, we have extensive knowledge of strategic design and offer training and advisory services to help large organizations in both the public and private sectors build internal user experience expertise.
Design, product development and software development are very ritualistic in nature. We wanted the ISED UX team to develop their own design review process, to make their own rules.
We developed and presented two training sessions for the DCoE team, and then codified the results in a framework document and a poster summarizing the salient points of giving and receiving feedback.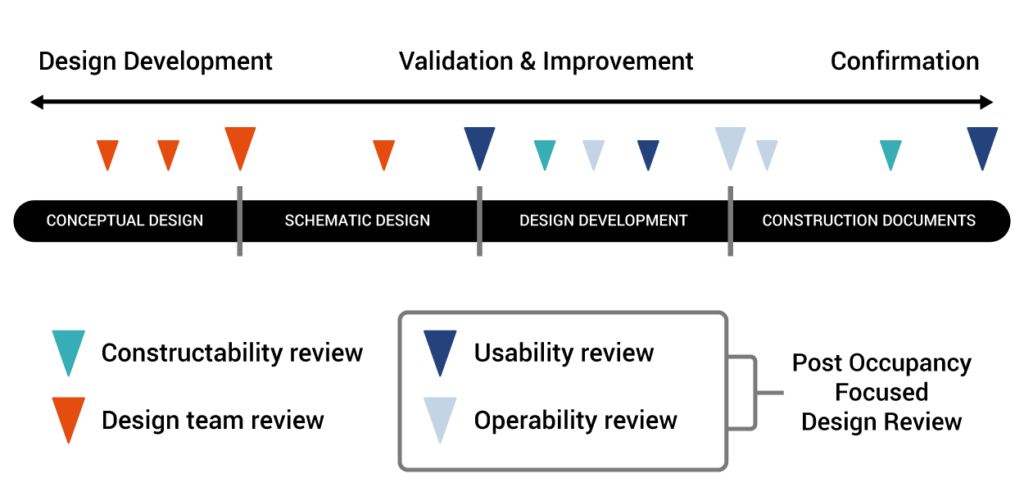 The outcome
This was a collaborative process. We guided the ISED DCoE team through the steps to develop their own design review process, bringing out the collective knowledge that existed in the team already.
The results
The project goals were achieved. The ISED team developed their own rituals for review and feedback, and demonstrated commitment to the new process by signing the final documentation. The team's reaction to the training was positive.
Training services
Advisory services
UX design expertise