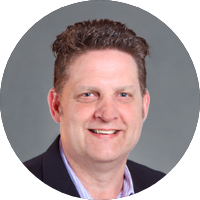 With over 20 years of experience in enterprise and startup technology companies, Shaun has led both private 
and public sector clients on the methods and business benefits of a design thinking perspective to product and service creation.
Shaun has led Design Thinking teams in startups, enterprises, and consultancies – such as Shopify, Akendi, and Nortel's flagship innovation group, Design Interpretive. As Managing Director for Akendi, Shaun led business strategy and market development, as well as contributing to their research programs, public speaking and training.  Building the business and growing the team, Akendi quickly became a leading provider of design thinking expertise in Canada. As Vice President of Business Development for Inuk Networks – part of the Wesley Clover group of companies, he led the startup IPTV service provider in their expansion from the United Kingdom into the North American marketplace.  Inuk was acquired in May 2009. Previously, Shaun held leadership positions in business development, strategic marketing and market research at March Networks and Nortel Networks.. Shaun began his career in Boston as a product and market research consultant; he holds a Ph.D. in experimental psychology from Northeastern University.
Outstanding contributions