DFFRNT is a strategic design consultancy based in Ottawa, Canada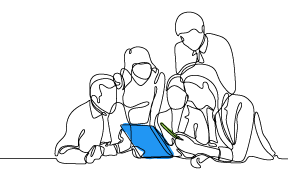 We thrive in the strategic space and are comfortable with big unknowns.
Our approach focuses on the source of the problems that create bad experiences and we work to achieve permanent long-term solutions that are tailored to your needs.
Our principals have practiced, taught and mentored in strategic design for over a decade. We have lead design and research teams in some of the biggest, best known and most innovative companies in the world. We have founded consulting firms that have delivered consistent results for hundreds of clients all over the world. We are teachers, writers, thinkers, but most of all, doers of the highest caliber.
DFFRNT is not currently looking to fill any vacant positions, but we'd be happy to see your CV and have a chat.
So go ahead, introduce yourself.